Your Vancouver Invisalign ® Treatment Yaletown
Max Dental at Yaletown is your Vancouver Invisalign provider! Straightening your smile doesn't mean living with a mouth full of metal any more. Invisalign is one the hottest orthodontic trends, improving the mouths of millions without the embarrassment of traditional straightening techniques. Read on to learn more about Invisalign and how it can help you feel more attractive and confident.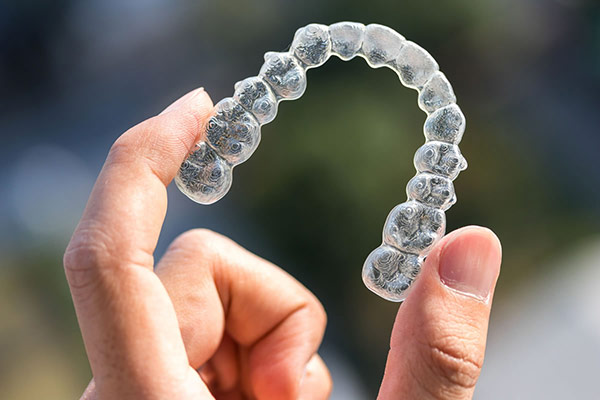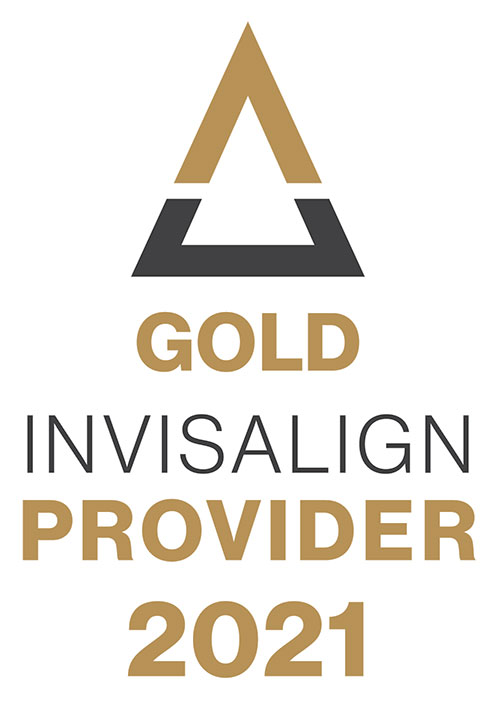 Gold Invisalign Provider 2021
Dr. Sourial is a Gold Invisalign Provider, which is because of her level of education and experience with Invisalign. Talk to us about your Invisalign treatment today!
What Is Invisalign Treatment?
Invisalign treatment uses clear, removable aligners used to straighten and align teeth by moving them into a better position, just as traditional fixed metal braces do. However, while braces have wires that pull teeth into position, wireless Invisalign aligners push teeth into alignment.
During the Invisalign treatment process, patients receive a series of aligners, each custom-made for their mouths. As each aligner set is slightly different, they make small adjustments to the teeth over time to correct dental alignment problems.
What Problems Can Your Vancouver Invisalign Treatment Correct?
Your Vancouver Invisalign treatment here at Max Dental can correct a whole range of cosmetic dental issues. You might benefit from these aligners if you have one of the following conditions:
Crowded teeth
Gaps between teeth
Crooked teeth
Overbite
Underbite
Crossbite
Open bite
Invisalign is a good choice for minor orthodontic issues while braces remain the gold standard for more complex cases. Your dentist can assess your mouth and dental concerns and advise you whether you are a good candidate for Invisalign treatment.
What Are the Benefits of Invisalign?
Invisalign has several benefits over traditional braces. Many patients prefer Invisalign treatment for the following reasons:
They are clear and virtually undetectable
They are removable for easier brushing and flossing, resulting in better periodontal health
They don't restrict diet choices
They are less painful as they are custom-made and without abrasive wires and brackets
They work relatively quickly compared to braces
What Can You Expect Getting Invisalign?
We want you to feel totally comfortable with your Invisalign treatment. That's why we take the time to talk you through the treatment process and answer any questions you have along the way.
The process begins with a dental exam and discussion about whether you're a good candidate for Invisalign. If you are, your dentist will take a digital scan of your mouth. This creates a 3D picture of your whole mouth that helps your dentist map out a customised treatment plan just for you. Your dentist will show you digital renderings of the way your teeth will move during the Invisalign treatment and the beautiful new smile you can expect at the end.
We use the information in your digital scan to order your first set of Invisalign aligners. These aligners are made just for you so they should feel relatively comfortable. In some cases, the aligners don't grip the teeth as they should. We can fix temporary enamel-colored ridges, called attachments, to your teeth to hold them in place better.
How Much Does Invisalign Cost?
Invisalign treatment costs vary, depending on the severity of the issue they're treating, but are typically similar to the cost of braces. Insurance policies vary, so check whether your dental plan covers orthodontic treatments like Invisalign. If yours does, you can expect your insurer to pay for a percentage of your Invisalign treatment. Again, the exact percentage will depend on your insurance plan. Ask about our dental financing plans that can help you budget for your Invisalign treatment.
Living With Invisalign
Invisalign aligners are made to fit in with your life. Once you get yours you can still enjoy all your favourite foods, play your favourite sports, and do everything you used to do before you started the treatment.
We encourage our patients to wear their Invisalign aligners for between 20 and 22 hours every day for the best results. You should sleep with your aligners and only take them out to eat, brush your teeth, and floss. Good dental hygiene is crucial during your Invisalign treatment, so never skip brushing or flossing. However, since Invisalign aligners are removable maintaining good oral habits is easier than it is for people with braces.
You will wear each set of aligners for between one and two weeks before changing to another set. Your mouth may feel a little sore or tender, especially when you're changing aligners. This is normal and should pass as your mouth gets used to them. Speak to your dentist if your aligners are uncomfortable though. Your teeth may also feel strange or even a little loose when you're not wearing your aligners. This is also completely normal when your teeth are moving and nothing to be concerned about.
You'll see your dentist regularly during the treatment, typically every four to six weeks, to make sure your teeth are moving as expected and receive your next collection of aligners. Treatment times vary, depending on how much work the aligners need to do, but most people wear their Invisalign aligners for between 12 and 18 months.
The friendly team at Max Dental would love to help you smile with confidence again. Call us on (604) 609-2020 or complete our online contact form to learn whether Invisalign braces can benefit you.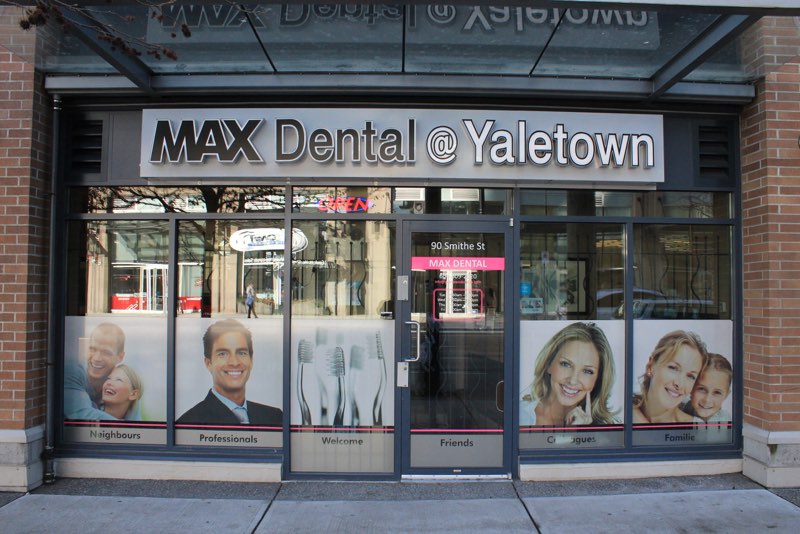 Come Meet Your Yaletown Dentists