General Dentistry Near You
Your Vancouver dental clinic offers a range of general dentistry services to help you with your oral health. General dentistry services help prevent oral problems like cavities and gingivitis. Alongside daily brushing and flossing, receiving general dentistry treatments from your local Yaletown dentist, like bi-annual exams, cleanings and oral cancer screenings is a great way to maintain your oral hygiene in the short and long term.
Dental Cleanings and Exams
It's recommended that you receive a dental cleaning every six months. This treatment requires only one visit and is typically done within an hour. Your dentist will be remove bacteria and plaque and tartar from your teeth and gums, and apply a fluoride treatment to help reduce the likelihood of cavities.
Oral Cancer Screening
As is the case with any form of cancer, detecting it early significantly increases the chances of treating it successfully. Our Yaletown dental clinic offers oral cancer screening to new and returning patients. We'll be able to detect any abnormalities within your mouth and be able to get started on any necessary treatment.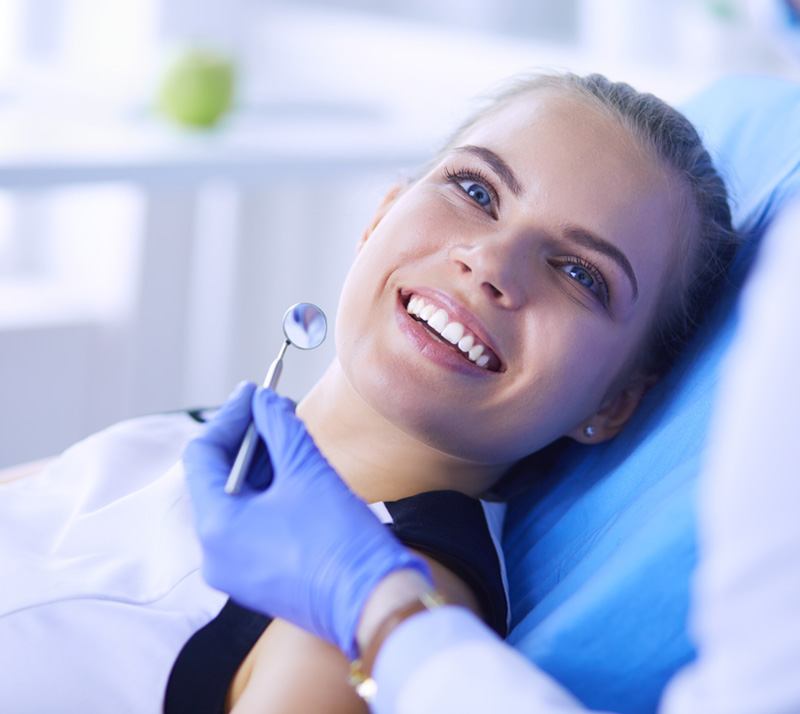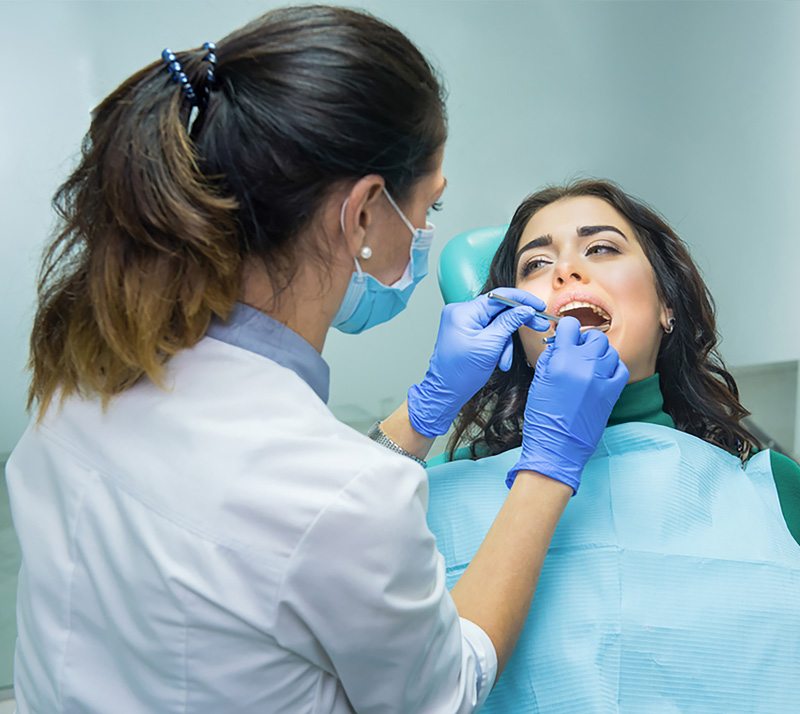 Root Canal Therapy
Located in the centre of your tooth is the pulp. This is where the blood vessels, connective tissues, and nerves all meet. When the pulp is damaged, it can cause immense pain and sensitivity. It's important to seek treatment for this soon. Our dentists will be able to remedy this issue by removing the pulp and sealing up the site.
Dental Sealants
Receiving dental sealants are a good option to consider for kids and adults who are having trouble brushing their premolars and molars. Dental sealants are thin coverings that are applied to your tooth to cover the grooves and fissures. This helps eliminate bacteria and plaque buildup and improves your overall oral hygiene.
Teeth Extractions
Although the term itself may sound a bit daunting, receiving a tooth extraction is a standard procedure. Our dental clinic offers both simple and complex tooth extractions, such as wisdom teeth removal. This procedure may be necessary if your tooth is severely decayed and to amend overcrowding.
Teeth Whitening
There are multiple ways to brighten your smile these days, including receiving professional teeth whitening services or through DIY means. Our Yaletown dental clinic offers in-office and take-home treatment kits to our patients so that they can achieve the smile of their dreams.
Dental X-rays
Dental technology is a wonderful thing as it allows your dentist to establish a clear, in-depth picture of your oral health and any issues that may require more extensive dental care. Our practice utilized high-quality digital x-rays to serve you better and tailor our dental treatments so that they fulfil all your needs.