Dental Implants Near You
Max Dental Yaletown, your local dental clinic, can help you improve your smile with dental implants. Receiving dental implants is a surgical procedure that helps repair the functionality of your smile. This treatment is a great option to explore especially if you're missing teeth. This process is considered a permanent solution. Alongside maintaining good oral hygiene by brushing and flossing daily, as well as coming in for routine cleanings, your dental implants will serve you well for a long time.
For more information about receiving dental implants here in Yaletown, get in touch with our dental clinic today! Our staff will be happy to answer all your queries and concerns.
What are Dental Implants?
A dental implant is a device that's composed of three distinct parts: the implant, the abutment, and the dental crown.
The implant itself is fashioned from a biocompatible material such as titanium and is inserted directly into your jawbone. Before you receive this treatment, it's important to book a consultation with your dentist first so they can assess the strength of your jawbone. Your bones need to be healthy and strong to withstand and properly heal from this procedure.
The abutment is another name for the connecting piece that attaches the implant to the dental crown. It is also surgically installed in your mouth.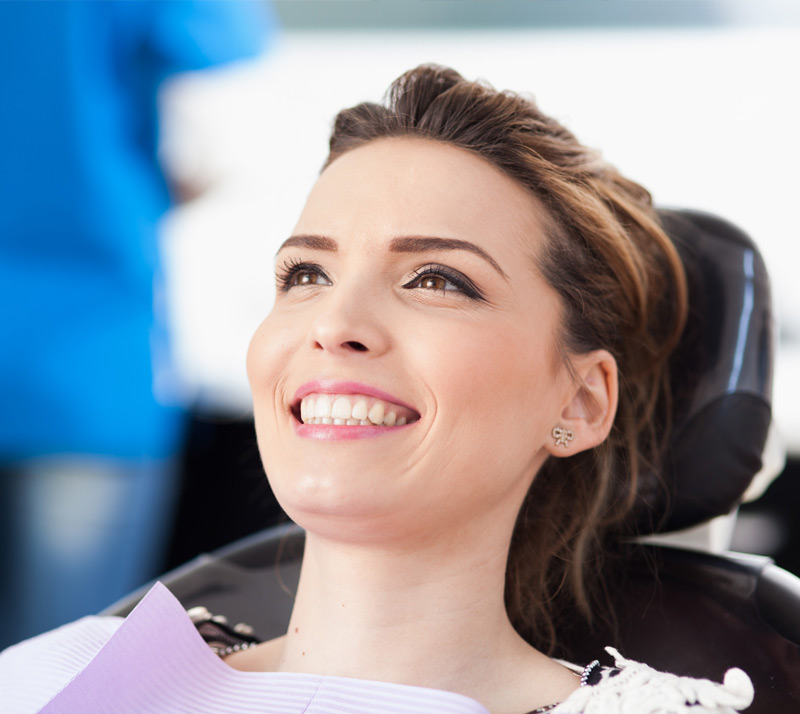 Lastly, we have the dental crown. This is what fills in the space in your mouth and functions as a replacement tooth. Dental crowns can be custom-made from a variety of materials including metal, resin, or porcelain. If you're wanting your dental crown to blend in with your smile, then porcelain or composite are the best options.
If you're interested in learning more about receiving dental implants near you, come into our local dental clinic. Our Yaletowndentists will be able to walk you through this process from beginning to end and identify whether this is the best course of action for your unique case.
The Process of Receiving Dental Implants at your Local Dental Clinic in Yaletown
Receiving dental implants typically requires at least two separate visits.
During your initial appointment, your dentist will evaluate your mouth and take x-rays to establish a more in-depth image of your oral health. This will also help them identify to what extent your teeth need to be repaired.
Next, they'll administer local anesthesia to keep you comfortable throughout the process. Your dentist will make a cute into your gums to access your bone. A special drill is used to make a hole in your jawbone so the implant can be installed. Once the implant and the abutment are placed, they'll temporarily seal up the site. Your mouth will need to heal for a few weeks before you return to have the surgery completed.
The dental crown will be installed during your follow-up appointment.
Always be sure to follow any instructions given to you by your dentist after the treatment is completed. You may experience minor aches, swelling, or bleeding, but that's normal. Advil or Tylenol is usually prescribed to help you manage pain. When your mouth has healed, you'll be able to treat your new dental implant as you would any other tooth.
If you're looking to receive convenient dental implant treatment near you, we've got you covered! Call our local dental clinic or visit our website to get started. We look forward to working with you!